Philippines seeks peace through unity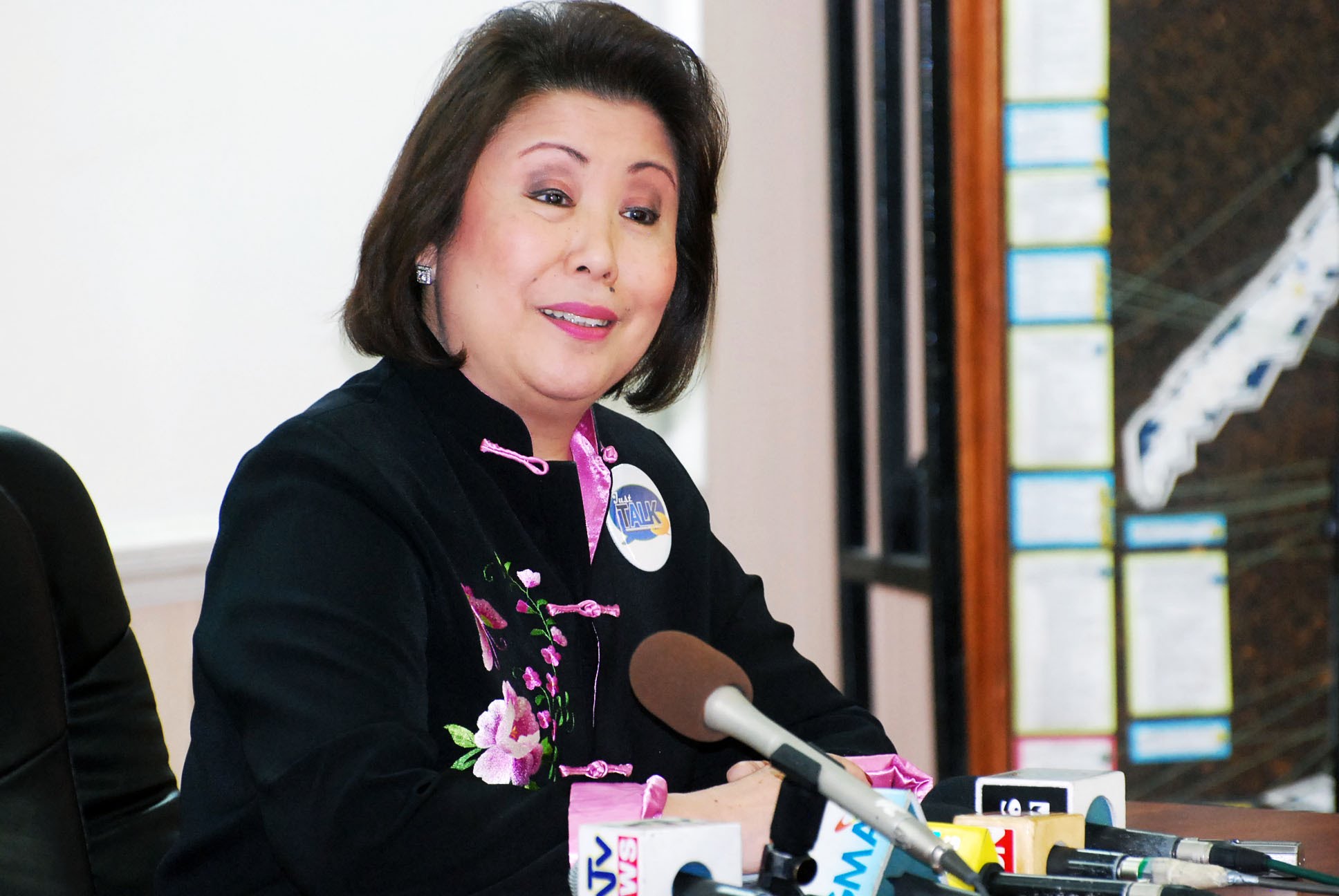 MANILA, March 23 - The road to peace is a difficult and painful process, but Presidential Adviser on the Peace Process Annabelle T. Abaya is confident "that together we can win and gain peace" the Filipinos have been longing for. Abaya (pictured above) voiced her optimism during the grant contract signing for the Japan-Bangsamoro Initiatives for Reconstruction and Development (J-BIRD) at the Crown Plaza Hotel at the Ortigas Center in Pasig City on Monday.
Under the grant assistance, Japan is chipping in US$732,749 (P32.9 million) for various development projects in armed-conflict areas in Central Mindanao.
Japan is fully supporting the ongoing peace process to put an end the almost four decades of armed conflict between the Philippine government and the Moro Islamic Liberation Front (MILF).
Abaya told Japanese Ambassador Makato Katsura that Japan's "confidence in the peace process has been very instrumental in our efforts to consolidate the gains of peace. I have to thank the government of Japan because they never left us."
She said that Japan has always been there "through thic k and thin, helping us in our aspirations for peace and in reaching the many efforts that we have gone into to bring peace to Mindanao."
Last month the peace panels of both the Philippine government and the MILF exchanged draft during their meeting in Kuala Lumpur.
Abaya said the peace process "is not going to be easy. It is going to be a difficult and painful process…but I am confident that we are in this together, and I am positive that together we can win and gain peace."
It may be recalled that it was way back in December 2002 when former Japan Prime Minister Junichiro Koizumi launched the "Support Package for Peace and Stability in Mindanao" to alleviate poverty in southern Philippines, particularly in the Autonomous Region in Muslim Mindanao (ARMM).
But it was in July 2006 on the 50th anniversary of the normalization of diplomatic ties between Japan and the Philippines that former Japan Foreign Minister Taro Aso committed to the Philippines' peace process the development of Mindanao by dispatching a development expert to the International Monitoring Team (IMT) in southern Philippines.
Under the program, J-BIRD aims to pursue Japan's commitment to the peace process through assisting development projects in conflict-and-poverty-stricken areas in Mindanao.
Among the projects are constructions of schools, water system, training centers, irrigation system, housing units, promotion of health, fishery, and livelihood, among others.
"These projects are being funded through the Grant Assistance for Grassroots Human Security Projects…which is part of the unwavering commitment of the Government of Japan to support peace and development efforts in Mindanao," Katsura said.