Mexico City legalizes same-sex marriage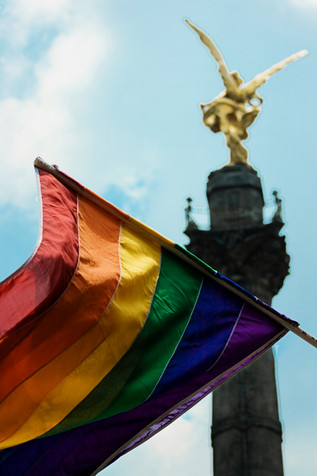 From the L.A. Times | Read the article in context.
Reporting from Mexico City - In a move that may put Mexico City at odds with the rest of the country, the local legislature approved a far-reaching gay rights bill Monday, voting to allow people of the same sex to marry and to adopt children.

The leftist-dominated legislature of this massive city of about 20 million people turned aside opposition from the influential Roman Catholic Church and ended lively debate to approve the measure by a 39-20 vote. Mayor Marcelo Ebrard is expected to sign the bill into law.

"Mexico City has put itself in the vanguard," said legislator Victor Hugo Romo. "This is a historic day."

Mexico City's initiative goes further than any other in Latin America by rewriting the law to redefine marriage as a "free union between two people," not only between a man and a woman.

It gives homosexual couples the same rights as heterosexual pairs, including the right to adopt, inherit, obtain joint housing loans and share insurance policies...